The Menopause & Getting Your 'Ducks in A Row'
For years, menopause has been the subject of rumor and myth however thankfully, attitudes towards menopause are changing for the better. The flow of life, including menopause continues.  Reflecting on how best to navigate the symptoms is now more of a priority than usual! We can see you in clinic for a physio Menopause MOT's if you are looking for menopause guidance and treatment for urinary leakage,urgency, bowel problems, vaginal pain/ heavyness or any other pelvic floor issues.
Menopause is a completely natural process that happens around the age of 50. As a women's health physio landing in the peri-menopause phase, that period when your hormones fluctuate and are all over the place sharpened my interest.  After 5 years of reading clinical and opinion articles, I was left slightly more confused and it was no surprise that our patients, my friends and sisters felt the same.
Working together with GP's, physios, Gynaecologists, nutritionalists and information resources like Positive Pause & Pelvic Roar, we have developed a pick and mix of menopause solutions to help you navigate around this phase of your life in the most optimal way for you. There is no silver bullet, we cannot provide you with an easy 3 step plan, all size fits all! Everybody's menopause is different and it is for you to plan yours.
If you are a health or fitness professional check out menopausemovement.co, the world first inter-disciplinary training collective www.menopausemovement.co
What can you do?
In the ideal world, we would like you to take complete control before the peri- menopause suprises you, so you are ready and prepared.
What is the Menopause?
Medically speaking, menopause is said to start when your menstrual cycles has ended for a year. The reason for this change is a decrease in the production of your reproductive hormones: estrogen, progesterone and testosterone. Effectively your ovaries go into retirement. Some other parts of your body will continue to produce smaller amounts of those valuable hormones (as long as you are not too much in your fight and flight mode as your stress hormone cortisol has a tendency to nibble away on the reproductive hormones) This is partly why some extreme self care and taking stock is such an important aspect of a positive menopause
Our guide to help you to get your ducks in a row:
Seek some Professional advice
Talk to your GP, Gynae or other health professional about your menopause. If your GP is not the best person, find a GP who is or ask for a referral to a Gynaecologist or women's health physio. Positive Pause is a good resource to use for useful information. And more specifically, visit Dr Louise Newson's website to find out more on the benefits and risks of HRT (Hormone Replacement Therapy) and the difference between body and bio identical hormone
Exercise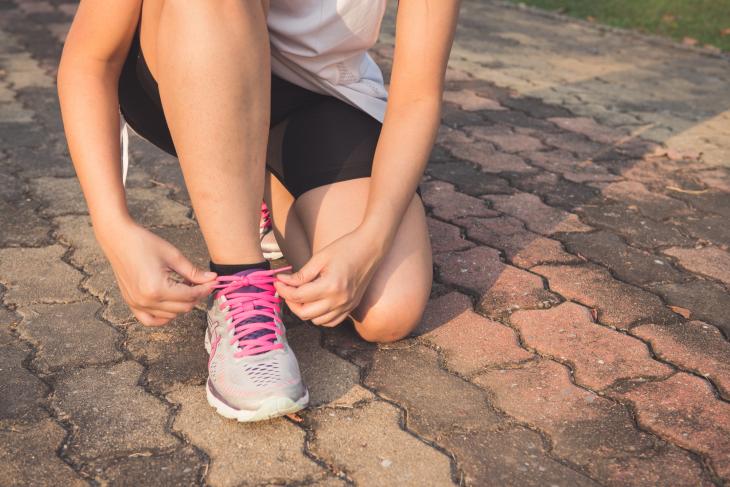 Exercise is a non-negotiable during and after the menopause as it benefits all aspects of your life. It is important for cognition, bone health and to stop you from losing too much muscle, which is a natural part of the ageing process
Recommendations from research are that women in their menopause benefit from exercising 300 mins a week to reduce the risk of cancer and heart disease. A few key ingredients:
Work your way into a sweat (mix moderate & vigorous activity at least 3 times per week)
Don't over do It, rest & recover, work on a female template considering fluctuating hormones, if you are not feeling it, listen to your body!
Make sure exercise helps you to decompress from stress, not add to the stress
Try to include resistance work to keep your bones healthy and reduce the risk of osteoporosis (loading either using your own body weight, high impact activity, stretch bands or actual weights.) This also will help to keep your testosterone levels balanced; it is all about vitality and quality of live.
As part of your aerobic exercise, include some high intensity interval training to build muscle and boost your metabolism.
Self Care
Commitment to and giving yourself permission for some extreme self care is possibly to biggest challenge facing us all. Decompress from stress and try to sleep 7hours + a night. Browse Positive Pause for some great ideas and resources, ranging from mediation, mindfulness to hula-hooping.
Check out Jackie's book 'The Happy Menopause' the most fantastic, down to earth guide to nutrition and so much more, we love it! 
Focus on your Pelvic Floor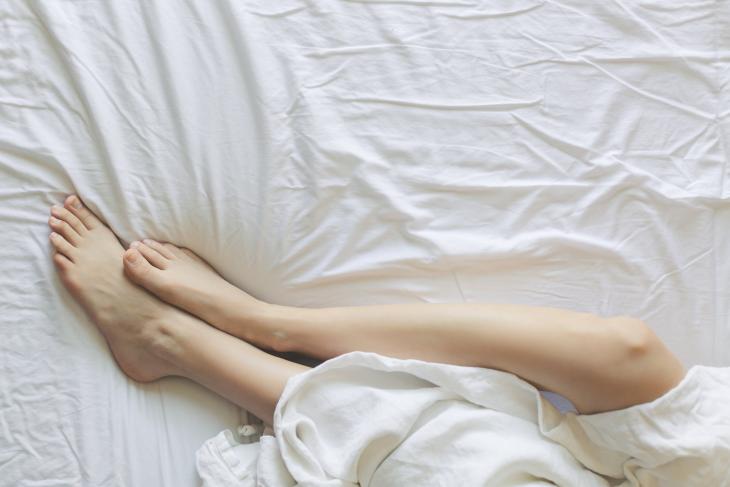 Pay some extra attention to your Pelvic floor. They are the muscle group that are responsible for some pretty important functions like, bowel & bladder control, better sex as well as managing and preventing prolapse.
A study showed that women with continence issues often increases during the menopause, will wait for 6 years before they seek help. And only then will mention it to their doctor, is she is female, looks interest and is old enough.
We would recommend downloading the Squeezy App today and start your pelvic floor muscles exercises. If you are still not sure, make sure you book an appointment with a specialist women's health physio. For furher info, click on the below video:
Happy Bowel Movements
Nothing causes more misery in people's lives than bowel problems. With changing hormone levels during the menopause bowel problems can increase whether it be constipation, incomplete emptying, faecal incontinence, problems with controlling wind, rectal prolapse, hemorrhoid's, or pain from anal fissures– and sometimes quite a few of those symptoms can occurr at the same time.
Here are a few tips how to achieve a regular happy bowel movement:
Position matters. Your knees need to be higher than your hips. When your knees are higher than your hips it is like unkinking a water slide. Use a bambino stool, squatty potty, or one of my patients used to wear her stilletos, which is a pretty stylish way! 
Have patience, you can't just empty the tap, take your time
To push or not to push, don't push in the traditional way. If you strain, it is like squeezing toothpaste from the top, it makes it more difficult to empty your bowels completely. Straining is also a risk factor in the development of prolapse, if you strain regularly, talk to your GP or women's health physio.
Dealing with Vaginal Atrophy & Dryness
Into the menopause many women have symptoms from what is called uro-genital atrophy. It might lead to vaginal & vulvae dryness, pain and itchiness, you might not be able to wear your favourite pair of jeans and sex can be painful.. It can also increase your risk of infection and can cause urgency, that key in the door moment and you may not make it to the loo in time . Yet less than half of those women seek help, symptoms, that can be so miserable, often start years into the menopause and women accept it as part of ageing. The good news is that it can be treated, the evidence shows the gold standard treatment is a combination of topical vaginal oestrogen and pelvic floor muscle training. 
Do seek help from a Women's health physio, use a good lubricant like YES or Sylke and talk to your doctor about topical Oestrogen, which is safe for most women. Our women's health team is happy to answer any of your question, if you are not sure what the best next step is.

Talking About Menopause & Pain During Sex
AND FINALLY
Ask for support! Talk to your friends, mother, sisters & daughters; keep asking even if that is not your natural style. Women's health needs to be talked about more, we are not simply men with boobs and tubes, we have different physiologies and need individualised treatment. As a women's health specialist we have some great public health message to share, too often we keep it tucked behind closed doors. #betheonetotalk